Every week on Monday, the WoW! community and our invited guests weigh in at the WoW! Forum, short takes on a major issue of the day, the culture, or daily living. This week's question: War With North Korea? What Would You Do?
Snoopy The Goon: If I may be allowed to speak up on the subject: I've always admired the famous "Speak softly, and carry a big stick" as a golden standard in the foreign policy.
Behavior of the current POTUS is so far from that standard, I dare say, that it opens a totally new vistas in the said policy.
The military option is sometimes inevitable, but I am hopeful that careful handling of that case, with a modicum of synchronization between US, China and Russia, could do the job without military option being inevitable.
Rob Miller: I tend to agree with President Trump on this one. He's entirely correct that this has been bungled for the past 25 years by 3 awful presidents at a huge financial cost to the American people as well as a major national security risk. Few people talking about this realize how serious this situation is. And it simply can't be kicked down the road any longer.
In the case of both Iran and North Korea, we're talking about rogue regimes who brutalize their own people and are simply not rational actors, but instead are driven by their own ideology and ambitions. And that ideology and ambition, in both cases, does not include peace.
So what's at stake? Aside from having nukes in the hands of unpredictable rogue regimes with no qualms about using them, there's also the danger the problem metastasizing. North Korea has already sold nuclear technology to the Assad regime in Syria and to Iran. Does anyone remotely doubt they would sell it to ISIS, al-Qaeda, al-Nusrah or other groups of that ilk for the right amount of cash? If you think we have a problem now, just wait until the Norks start peddling their nuclear wares in the market place. And the ransom demanded for not blowing up Chicago is a cool $20 billion, small bills only ala' Barack Obama's payoff to Iran.
Just for giggles, let's recap the 'solutions' that have been tried:

Bribery and 'diplomacy' with the Kims hasn't worked. It didn't work with the ayatollahs either. Since such negotiations between vicious totalitarian governments and democracies hardly ever do, what a surprise eh? The result is almost always that the totalitarian government figures that the democracy lacks the spine and/or the power to do anything about the situation at hand, and keeps right on doing what its been doing. In fact, the usual reaction is to increase the aggression. You simply can't make deals with unreasonable people who hold you in contempt.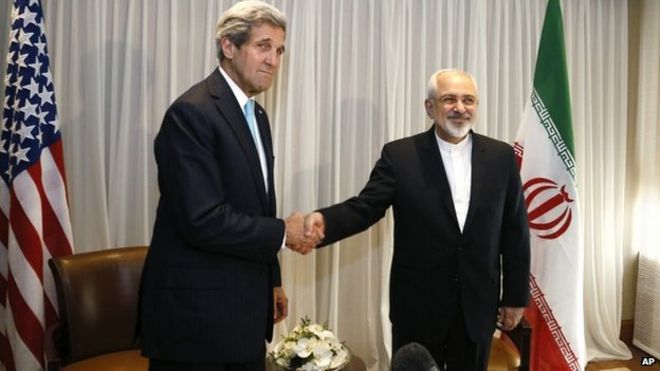 Depending on someone else to handle the problem hasn't worked. And it won't.
Russia and China have been asked to deal with this situation. They can't or won't, take your pick. In Russia's case, they have relatively few dealings with the Kims but a lot of dealings with Iran, and frankly, the Russiams need the money. Russia's economy is in bad shape, and their top products for sale break down into three categories…energy in the form of oil or gas, various kinds of computer and nuclear technology and military weaponry.
China has a lot of dealings with the Norks. Some of that trade going toChina is in disgraceful items like human organs, narcotics, gold mined from the Kim's gulags by slave labor and sex slaves for forced prostitution in China. More to the point, both the Chinese and the Russians like the idea of a nuclear armed pit bull on their borders who creates a distraction from their own nefarious doings.
The UN? Don't make me laugh.
So the next step is probably a preemptive military operation, since I don't see any of the above changing, and this can't be left to fester..
So let's examine this from a risk versus cost/benefit position:
"Russia and China will declare war! They said so!"
Ummm,no. For one thing, neither of them can afford it. Gazprom and the rest of Russia's energy sector no longer have their monopoly over the pipelines to Europe. Aside from shipments of LPNG from other sources (including the U.S.) the price is way down, and another set of U.S. sanctions in the event of a war could shut them down completely. And there are also a lot of foreign suppliers for military hardware at competitive prices. Also, a war would involve Article 5 of NATO. Some of us may remember the times that various Soviet leaders threatened war over various causes. But being rational actors, they backed off whenever it really came down to it. Theywon't go to war for the Kims.
China, for all the flashy military hardware they have is still very much a developing nation outside their more developed East Coast and adjacent regions. China has a huge economic bubble, the Renminbe is literally backed up by very little, and America remains their biggest customer and trade partner. Going to war would be economic suicide for China, and being rational actors, they realize that.
America could conceivably get along without Chinese imports. The Chinese economy would shrivel and collapse without access to American markets and other foreign markets affected by the accompanying sanctions war would bring.
The only thing that might drive China to hostilities would be a U.S. occupation of North Korea which shouldn't be necessary. China has always been very sensitive about its 'near abroad' and most of its wars have been on its borders, especially in modern times, with Tibet being an exception.
"Oh. the humanity! think of all the casualties!"
Given a tough choice, I vastly prefer dead Norks to dead Americans. Had this been handled properly by the Clintons, George W. Bush or Obama, none of this would be necessary. As far as I'm concerned, any blood spilled is on their hands, particularly Bill Clinton's. In terms of South Korean casualties, an EMP attack prior to bombing and taking out North Korea's military and nuke facilities as well as any place we thought Kim was hiding would probably do a lot to lessen danger to people living in Seoul.
Benefits? Here's one. Aside from freeing the North Korean people from a despicable despot, this would send a very beneficial message to bad actors like Iran that they're not dealing with Obama and John Kerry anymore, And that there are consequences for bad behavior.
Dave Schuler: I'll divide my response into three sections: what we should (or shouldn't) do, what our objectives should be, and how we should proceed in the event of war.
We should not engage in preventive war against North Korea. If we were to do that, it would precipitate World War III and tens or hundreds of millions of Americans would be killed. The Chinese have said that if we attacked North Korea, they would enter into the war on NK's side and I believe them.
However, they have also said that if North Korea attacks us, they're on their own. I believe that, too. If North Korea attacks the U. S. or our interests or allies, we should respond with devastating force.
The objectives of our response should be:
Eliminate North Korea's ability to attack us or produce nuclear weapons.
Prevent North Korea from attacking either South Korea or Japan.
Discourage other countries from producing their own nuclear weapons by debunking the belief that nuclear weapons provide them with enhanced security.
North Korean casualties should play no role in our calculus.
The way we should proceed is as follows. We should launch as stiff a cyberattack against North Korea as we can muster and, as closely to concurrently as we can manage, attack North Korea using an EMP attack. The tactical objectives of these moves would be to reduce the North's ability respond.
As quickly thereafter as possible we should attack and destroy as many of North Korea's nuclear development and testing sites and command and control facilities as we are able.
Under no account should we use any ground forces although they might follow after a safe interval had passed to assess the damage. The entire matter could be over in hours. The tally would be estimated at 25 million North Korean dead.
We should not wish for or seek such an action but we should be preparing ourselves mentally for it.
Well, there it is!

Make sure to drop by every Monday for the WoW! Magazine Forum. And enjoy WoW! Magazine 24-7 with some of the best stuff written in the 'net. Take from me, you won't want to miss it.