Every week, the WoW! community and our invited guests weigh in at the Watcher's Forum, short takes on a major issue of the day, the culture, or daily living. This week's question:Who Wins The War Between Trump And California's Sanctuary Policies?
Dave Schuler:Honestly, I have no idea. I think that while it's possible for the federal government to win the fight it's likely that California will. It's also possible that California's politicians will overreach, make a misstep, the president will invoke the Insurrection Act, and California's state government will be removed.
I think it's clear that California is presently an outlier in an number of ways ranging from politics to demographics to economy. Under the circumstances just about anything can happen.
Rob Miller : First, it's important to look at the real issue here. And it isn't some kind of humanitarian 'immigration' issue. It's about ethnic politics and political power.
Over the past three decades or so, the state's population has largely been deliberately replaced, especially in the coastal areas where the population is. It was done using open borders, sky high taxes, massive and complex 'regulations' on businesses and punitive laws favoring illegal migrants and 'takers' rather than makers.
Well funded political organizations like MeCHA, La Raza and MALDEF based on creating and exploiting ethnic grievance also played a role. As things rolled along, laws making it easy for voter fraud to occur and for illegal migrants to vote have exacerbated things. Meanwhile, small business owners, new college graduates, and many working families have simply left because of the artificially created high cost of living and doing business. Large corporations are also starting to leave the not-so-Golden State, because of the high taxation, strangling regulations and the difficulty in attracting employees because the high cost of housing and daily living. Even Silicon Valley has started to move to places like Boise, Idaho,Texas, Phoenix and Colorado among other places.
My point is that this is a political issue that has nothing to do with immigration or humanitarianism.
So who wins? Well, the Constitution says plainly that immigration is one of those powers the Federal Government has reserved for itself, like coining money or issuing postage stamps. Since California's sanctuary laws are in violation of federal immigration laws, it would seem that once this gets to the Supreme Court, if it does, that President Trump wins this one. However, since a lot of appellate judges, especially Obama's appointees seem far more concerned with political posturing rather than the law, it's likely to be a real cobra vs. mongoose battle.
One thing the president could do to bring things to a head is to send federal marshals to Oakland to arrest the mayor, Libby Schaaf for obstruction of justice (a felony) prosecute her, and sentence her to a jail term. Ms. Schaaf is the mayor who warned illegal migrants of ICE activities that she was informed of in advance by ICE. Because of her actions, an estimated 800 illegal migrants with felony convictions are still running around loose. I believe that putting a few examples like Ms. Schaaf in prison would do a great deal to end this standoff, and I wouldn't be at all surprised if President Trump does just that. If I were placing a bet, I'd put it on President Trump to win this one.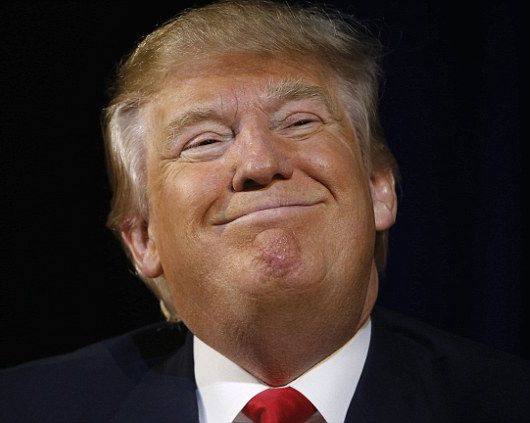 Fun fact: It's no secret that one of the Supreme Court justices is planning to retire this summer, and the name that keeps being mentioned is 81-year-old Anthony Kennedy. A Trump nominated justice definitely affect how this goes.
Laura Rambeau Lee: The majority of Americans understand we have a very real problem with illegal immigrants who have entered and are continuing to enter our country. They are undermining the fabric of our society; driving down wages for low income and mostly minority workers; and bankrupting our states with the additional costs expended for education, medical care, and other government entitlements paid out to them. It seems daily we are hearing reports of illegal immigrants committing crimes against American citizens and getting away with them. All too often our system is protecting the criminals and not delivering justice to the victims.
This battle being fought between the Justice Department and the State of California presents a constitutional crisis for our country. California has officially become a sanctuary state and recently passed three laws which the Justice Department says violate the Supremacy Clause of the Constitution. California's Attorney General Xavier Becerra, a son of legal Mexican immigrants, not only refuses to comply with federal immigration policies, he recently asserted his department would prosecute any business that willingly complies with federal law by allowing federal immigration officers on their property.
Putting an end to illegal immigration was the primary issue of Trump's campaign and the reason he won. We know the majority of Americans are behind him and his efforts to build the wall, end illegal immigration, and find an acceptable solution to deal with the illegal immigrants already living here.
The federal government must win this war.

Well, there it is!
Make sure to drop by every Monday for the WoW! Magazine Forum. And enjoy WoW! Magazine 24-7 with some of the best stuff written in the 'net. Take from me, you won't want to miss it.